We live in times that are changing rapidly. This rate of change, and the fact that La Crosse is home to many diverse people, creates the imperative for intercultural competencies in the workplace. Join us for a presentation on intercultural communication by Ayesha Patniak, of the UWL Communication Studies Department.
The presentation will explore questions such as:
What is culture?
What intercultural communication experiences have we had – both online and face-to-face?
How have we responded… with amusement, curiosity, interest, hostility, anger fear?
Ms. Patniak will help us understand how we often use our own cultural frameworks to make sense of the world, and how these assumptions can lead to misunderstanding.
The study of Intercultural communication is both an art and a science. We can develop greater intercultural competencies by becoming self-aware, sensitive and flexible to change. This heightened sensibility is critical in reducing conflict, fostering a more positive workplace environment, and leading ultimately to higher employee productivity, satisfaction and retention.
About Ayesha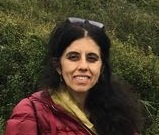 Ayesha Patniak teaches in the Communication Studies department at UW-L. A native of India, she has lived in the United States for the past 25 years. She did my Masters in CommunicationArts from the University of Cincinnati, and has taught at UW-L since 1999. Ayesha's passion is international education; she has taken students to India and Ireland on study abroad trips and is currently planning a faculty led trip to India in 2019. Ayesha says, "As a transplant, with one foot in each culture, I remain in love with my country of adoption, but yearn and return frequently to my country of origin."
More than 80 people attended GLADC's 7th Annual Conference on November 2.
At the end of a day of rich presentations, small groups gathered to collect their takeaways and begin formulating their own "proactive strategies," in keeping with the conference theme. Here are some of the goals participants brought back to their workplaces and communities: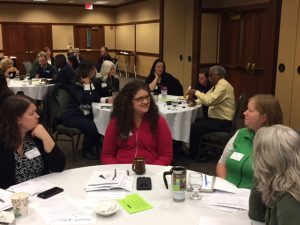 Create teams and procedures to provide for reporting and proactive responses to hate-bias incidents
Work on increasing the safety of groups that have been targeted by hostile language and actions
Review workplace policies regarding inclusion
Increase intentionality around mentoring, formal and informal
Take the Harvard Implicit Bias test and share
Reduce gender-binary language; create opportunities for inclusive language on signs, in bathroom availability, and in educational materials
Plan for regular dialogue about diversity
Create a daily/weekly space for staff to talk about justice issues
Work on ourselves: continue education and expansion of social networks in our personal lives.
As one of our presenters said, don't just be an ally or advocate. Be an accomplice! Thanks to all our sponsors of this event, and to those who participated. Watch for updates of 2018 GLADC programs, where we will continue the learning.
GLADC is pleased to announce the publication of an updated
Multicultural Resource Guide
for 2017-2018. The guide provides information about these valuable resources:
Civic and Advocacy Organizations and Initiatives
Accessing City and Regional Government
Faith Communities
Education
Arts/Culture/Entertainment
Businesses and Services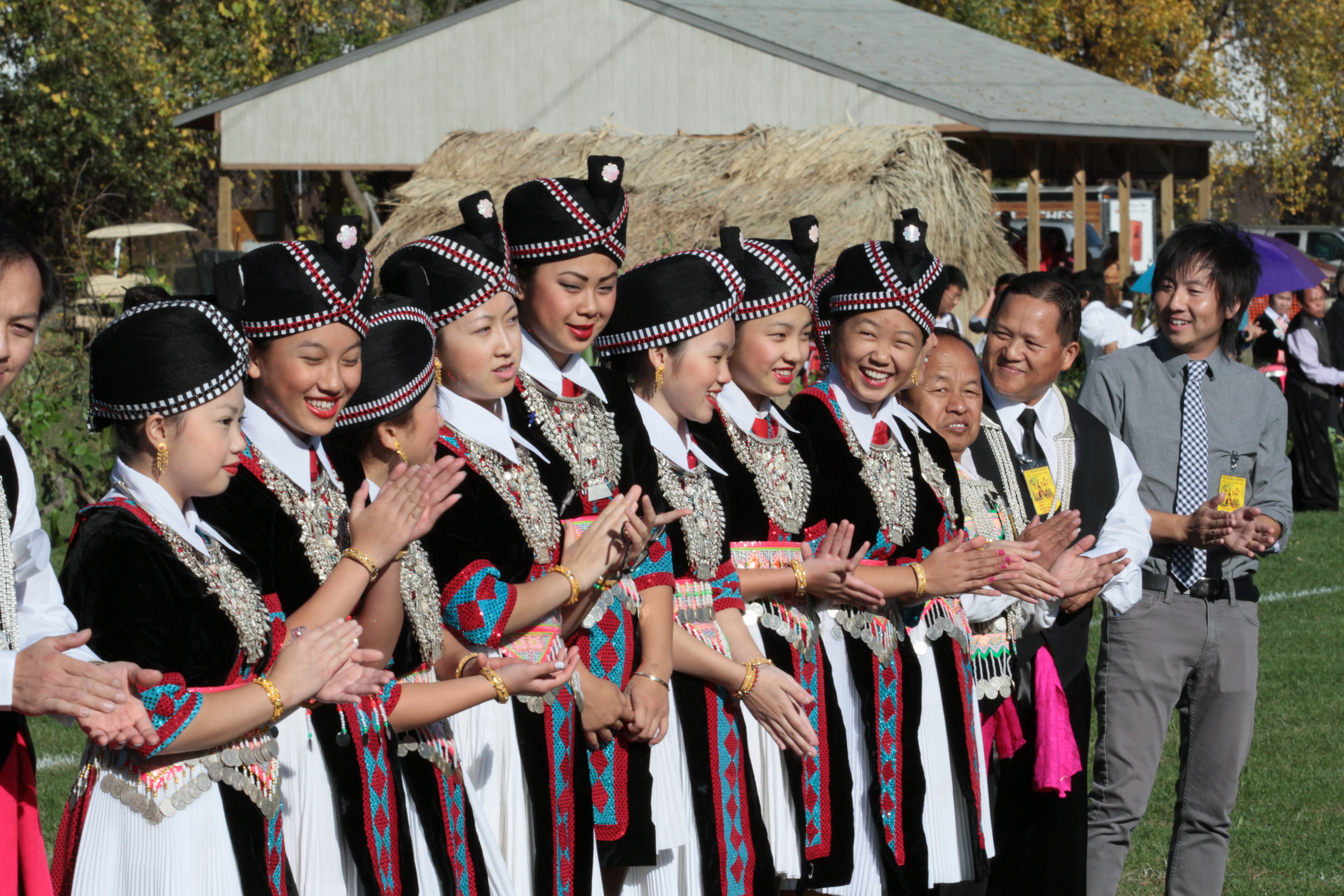 We hope the guide introduces folks who have lived in the area for awhile to new opportunities, and showcases available resources for newcomers.
The guide is available online, thanks to the work of Sarah Arendt-Beyer at Digisage, who volunteers for the Council doing web design, technical, and marketing support, and GLADC interns Alicia Quinones and Sonia Garcia. Printed versions of the guide are also available thanks to a generous grant from Gundersen Medical Foundation, with additional support from UW-La Crosse's Office of Multicultural Student Services, Campus Climate Office, and College of Business Administration.
Copies of the GLADC 2017-2018 Multicultural Resource Guide will be available beginning this month throughout the community, in places such as the Public Library, the Three Rivers House of the Ho-Chunk Nation, government offices and many area businesses. If you would like a printed copy of the guide, feel free to download the PDF version in the Resources section of our GLADC website. If you have updates for the online guide, please contact Jodi Vandenberg-Daves at jodi@glaxdiversitycouncil.com.
By Sonia Garcia, GLADC Intern
Andrea Hansen is a founding member of the Greater La Crosse Area Diversity Council and has served in various capacities since 2007. Andrea is the program director of the Self-Sufficiency Program (SSP), a community engagement program of the Women's, Gender, and Sexuality Studies Department at UW-L. SSP is a pre-college program which helps low-income single parents learn about the higher education options in La Crosse, and prepare for academic success.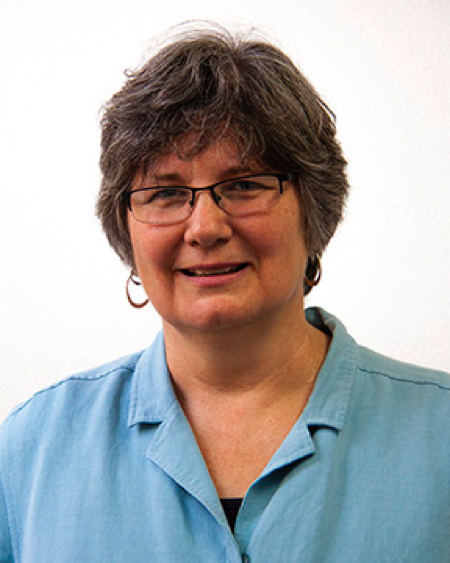 Andrea began her time at UW-L in Continuing Education and Extension (CEE) where she was awarded a grant from UW-Extensin to address workforce diversity and inclusion. Through this grant, Andrea formed an advisory group which designed a series of community workshops, highlighting the need to to support workplace diversity initiatives and lift up the strengths and assets of the area's changing demographics. The advisory group did not want to disband after the grants ended and, with lead sponsors and memberships, the Diversity Council was born.
Andrea feels fortunate to find a niche at UW-La Crosse that allows her to engage in community education and change work within an academic setting. SSP, CEE, and the the work of creating the Diversity Council reflect UW-L's commitment to the "Wisconsin Idea," the idea that the university should be active in solving problems that affect the quality of life of citizens of the state.
Like many of the other board members of GLADC, Andrea is active in numerous community initiatives, including the AAUW-La Crosse Branch and WINGS program for community women interested in going to college; helping to establish and provide leadership for Lugar de Reuion, an area resource for Spanish-speaking residents; working to raise awareness of issues related to aging, family caregiving, and the long term care workforce; and designing a ACT Prep Program for Hmong students that included family sessions and support. In 2011, Andrea received the Dr. Martin Luther King, Jr Leadership Award in for promotion diversity and justice through education and advocacy. In 2014, she was recognized by the YWCA Tribute to Outstanding Women program in the activist category.
After 10 years of helping launch and develop GLADC, Andrea continues to devote significant time to the Council, currently serving as our Treasurer. Andrea says she values how the Council has grown and transformed over the years. She reflected on the contributions each leader on the Board, and the past and current Executive Directors have made to increase the awareness and capacity of the Council. Positive energy for change comes from each member organization and individuals embracing the mission and vision of diversity, inclusion and equity.
Andrea hopes the Council will continue to build and grow. The increased level of total organizational buy-in is one aspect needed to increase our region's ability to attract and retain a more diverse workforce. Andrea believes that workplaces can be great agents of change that have a positive impact on the wider communit. It is her hope that organizations and employers will embrace the values and practices that build open, inclusive, and equitable workplaces and lead to more just, creative, and healthy communities.
Save
Save
Save
Save
Save
Save
Save
Are you interested in more in-depth training on diversity, inclusion, and equity for your organization? We are excited to announce a new resource available through the Greater La Crosse Area Diversity Council: our GLADC Affiliated Speakers Bureau. If you have attended our events, you'll likely recognize these high-quality speakers: Ricardo Acevedo, Nizam Arain, Dr. Quincey L. Daniels, Amanda Goodenough, and Willem Van Roosenbeek.
We are so fortunate to have these excellent speakers who are willing to share their expertise on topics such as:
Recruiting a diverse workforce
The value of diversity to service organizations
Combating hate and bias
Effective sexual harassment prevention and response
Creating an inclusive workplace or school for transgender, non-binary, and queer employees/students
The macro effect of microagressions
Multiracial identities in the workplace
The language of inclusion
Cultural competency
Developing a positive school climate
Speakers serve area businesses, non-profits, government agencies, and community organizations.They provide in-depth information and strategies related to recruiting and retaining a diverse workforce/team, educating members of your organization about cultural diversity and other forms of difference, addressing discrimination and unwelcoming behavior in the workplace, and creating a genuinely welcoming, inclusive, and productive environment in which people can work together to advance the mission of your organization.
The theme of this year's GLADC Annual Conference is "Pro-Active Strategies for Inclusion in Today's Workplace and Community." Join us to learn from a broad array of expert speakers who will share best practices for: addressing hate and bias incidents, learning to be positive and proactive mentors and allies, developing and supporting inclusive leadership, and creating an LGBTQA-Friendly workplace.
Registration opens soon!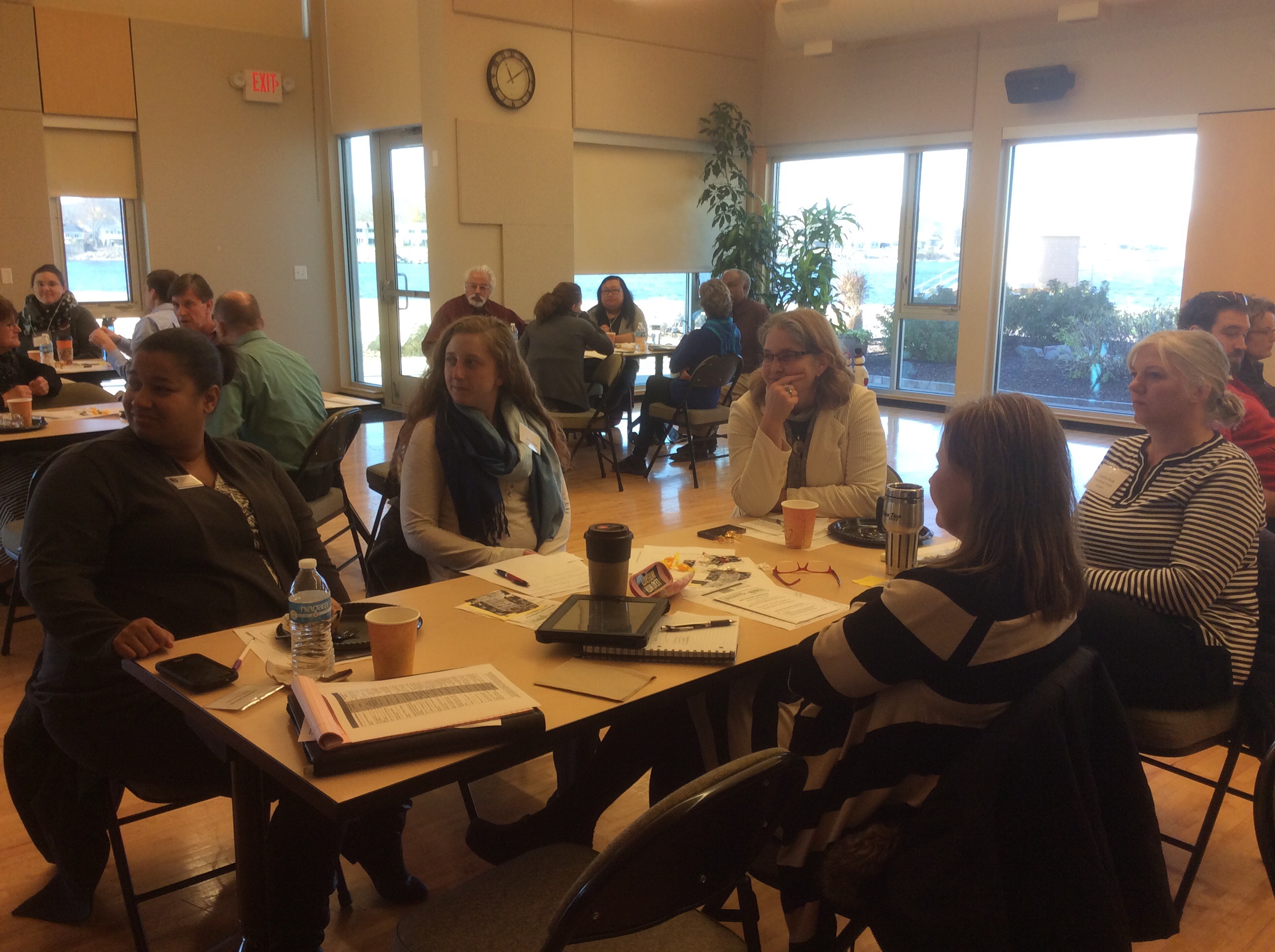 The conference runs from 8am-2pm on Nov. 2 at Lunda Center, Western Technical College.
Supported by the member organizations of the Greater La Crosse Area Diversity Council, with major support from Gundersen Health System, Mayo Clinic Health System-Franciscan Healthcare, La Crosse County, Wal-Mart Distribution Center of Tomah, UW-La Crosse, and Workforce Connections.
Save
Save
What can you do, and what does federal law require you to do, to facilitate language access for Limited English Proficient (LEP) employees, patients, clients, and customers?
Michelle Pinzl's illuminating GLADC Lunch and Learn presentation was packed with information and strategies on this topic. We learned about the potentially dire consequences of failing to provide trained interpreters in many situations, such as medical and legal circumstances, the reasons that family members should not be called upon to interpret, and the problems with undervaluing trained interpreters, or not knowing where to find them.
We also talked about starting points for organizations to prepare themselves to provide language access services.
For example, you might strategically consider the following questions for your organization:
· Who in our organization is limited English proficient (LEP)?
· In what situations do we or might we interact with LEP people? E.g. in what medical, legal, employee orientation, or customer service situations?
· To whom can we turn if we need an interpreter to manage any of these situations?
· What kinds of protocols can we create in our organization and how can we educate our employees about the legal and ethical necessity of qualified interpreters?
· In the course of serving and adequately communicating with all our employees, clients, patients and customers, what documents are most in need of translation and into what languages?
· Are we hiring people with language skills in order to serve patients, clients and customers in their first languages, and are we rewarding those skills in how we compensate those employees?
Beyond your organization, we can think about the following questions as a community:
· Can we create a central information-sharing resource to help organizations find interpreters, especially for languages of lesser diffusion?
· How can we celebrate language diversity?
· How can we educate others about language access and why it is important?
Michelle is working on a database with the hope that it will be eventually housed on Viterbo University's Community Interpreting Certificate webpage. This database is meant to help people find professionally trained interpreters who effectively carry out interpreters' codes of ethics and standards of practice. It also includes a short list of language service providers who can help in providing resources for over the phone or video remote interpreting. In the meantime, if you'd like to have a list of trained interpreters in the La Crosse area, you can contact Michelle directly at
mmpinzl@viterbo.edu
Save
Save
Save
Join us to learn from a broad array of expert speakers who will share best practices for: addressing hate and bias incidents, learning to be positive and proactive mentors and allies, developing and supporting inclusive leadership, and creating an LGBTQA-Friendly workplace.
GLADC members receive a discounted registration fee.
Discounted registration fees are also available for students.
Conference Schedule:
8:00-8:15
            Welcome & Refreshments
Combatting Hate/Bias in the Workplace
Amanda Florence Goodenough, UW-La Crosse
No place is immune from hate, bias and everyday bigotry. Is your workplace ready to respond? What proactive measures can organizations take? How do we foster a workplace culture that resists bias and embraces inclusion? With these questions as the backdrop, this presentation will cover the basics of hate/bias response in the workplace, including:
•     Defining and identifying hate/bias;
•     Understanding the impact of hate/bias and the importance of addressing it;
•     Grappling with the complexities and current issues surrounding hate/bias, and ultimately, exploring ideas for addressing bigotry and supporting those affected by it.
9:45-10:00
          Break
Life's Lessons on Mentorship, Inclusion & Diversity
 Jennifer Ingram, Mayo Clinic, Rochester
An interactive session designed to redefine diversity and expand understanding of inclusion, highlighting strategies and significance of mentorship within both the workplace and community. This session is intended to offer reflective awareness and actionable steps to aid in inclusive leadership capacity building.
11:15-11:30
        GLADC Updates
Inclusive Leadership Panel
Moderated by Thomas Harris
Vince Hamilton, Ho-Chunk Nation
Sandy Littlejohn, Gundersen Health System
Tony Yang, School District of La Crosse
Panelists with strong inclusive leadership skills and experience will address questions about what inclusive leadership means to them and what kinds of leadership strategies it takes to move diversity and inclusion efforts forward in an organization while creating an inclusive environment.
Creating an LGBTQ+ Inclusive Workplace
Will Van Roosenbeek, UW-La Crosse
Lesbian, Gay, Bisexual, Transgender, Queer, and other people who fall under identities of sexual orientation and gender identity/expression deserve to be free from discrimination, bullying, and/or microaggressions. How do we make the workplace more inclusive for everyone? What things can you do to create change? This presentation will share tools to change your workplace.
1:30-2:00
            Next Steps and Evaluations
Ann Wales serves as President of GLADC's Board of Directors. She brings a passion for the work, and a continual willingness to learn and to share, along with years of experience in Human Resources. Ann is a remarkable servant leader for the Council, regularly volunteering her time to take on organizational tasks, consistently listening to ideas, adding her own thoughtful perspectives, and bringing good humor and a willingness to roll up her sleeves to keep advancing the mission of the Council.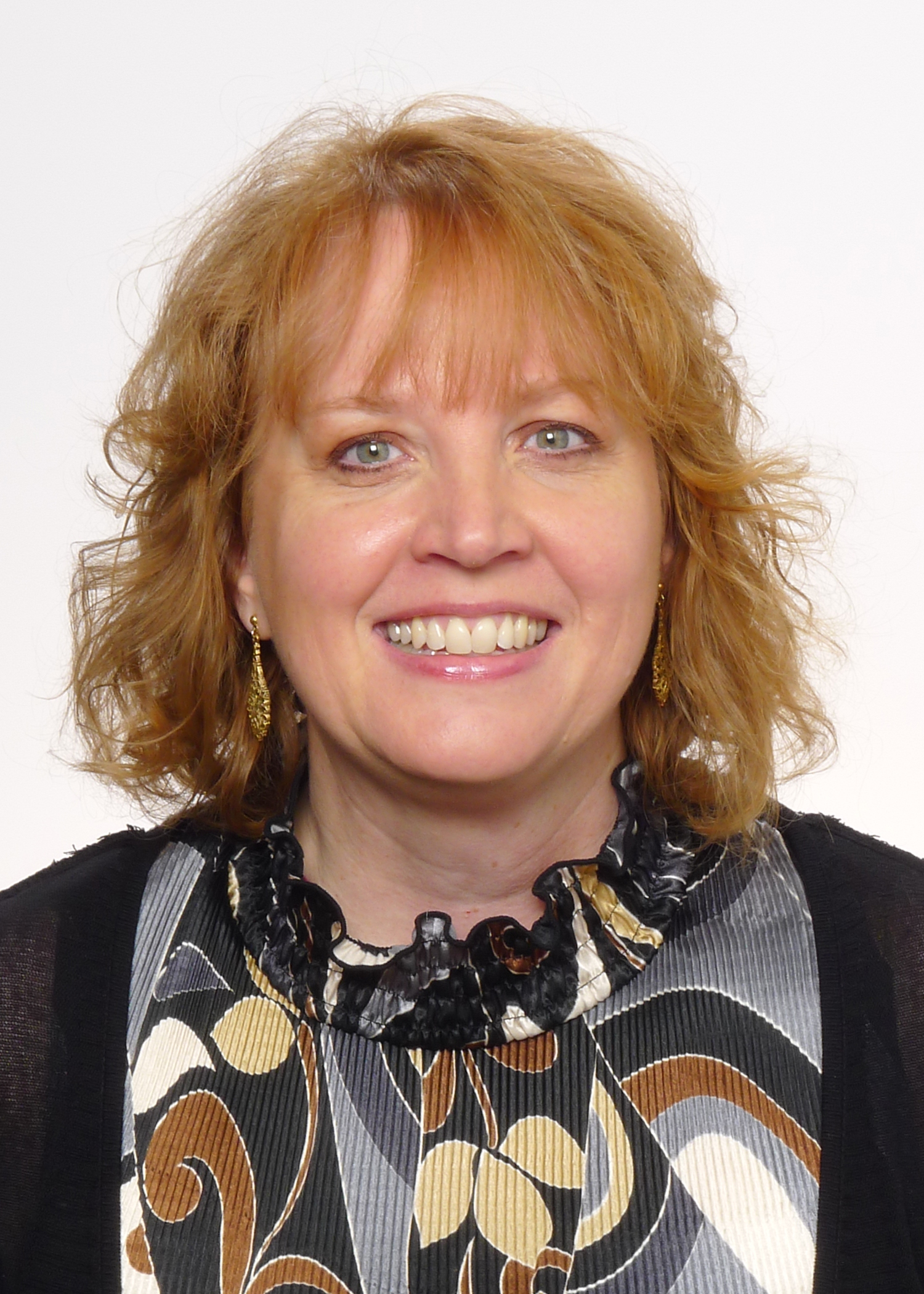 Since the Council's founding in 2001, Ann has had some level of involvement and represents Gundersen Health System on the Council. She says that what she's learned from the people on the Council and the presenters has been "life-changing," and she is "honored to be part of it and so grateful that Gundersen supports my involvement."
Ann is driven to be involved in the Council not only because it connects to her work in Human Resources at Gundersen, but also because of her faith: "Social justice is a big part of my faith," Ann says. "I desire to do justly, love mercy and walk humbly. Being a part of the Council has enabled me to do just that. The Council has provided an opportunity for me to hear stories, to listen, to learn, and to be challenged about my own privilege and bias. It has also provided me with an opportunity to be an advocate and to be a part of educating other people, encouraging and challenging them."
The impact of the Council and Gundersen's active participation are evident in many ways. GLADC's "expertise and passion has helped shape the hiring and education and training we do here at Gundersen," she says.
Ann is optimistic about the Council's impact on the community as a whole, too. The Council, she says, has "built a lot of awareness and educated a lot of people on issues of diversity and inclusion. We are creating advocates and I think the work of the Council will be to create more advocates. We will need to provide them with the resources and the training they need to advocate for diversity/inclusion in their workplaces, organizations and communities."
In addition to Ann's service on the Council, you can find her around the community, serving on the La Crosse Jail Ministry Board, the Martin Luther King, Jr. Planning Committee and the LASHRM (La Crosse Society for Human Resource Management) Event Planning Committee. She is also pursuing another master's degree in hopes of one day becoming a chaplain. We are very grateful to have Ann's leadership on the GLADC board!
We're excited to introduce a new Diversity Council member benefit to our 2017 member organizations:  the opportunity to link directly to your organization's Career Opportunities page from our GLADC website.   We've heard from many of you that you would like to recruit a more diverse workforce, and we hope this service can be helpful.
The new "Careers" tab on our website invites job seekers to start their search with employers that have demonstrated a commitment to diversity, inclusion, and equity by supporting our Council.
Likewise, if you are a member of the Council, or would like to become one, we invite you to make your membership visible on your employment opportunity page, or elsewhere on your website.  Let people know about your support for diversity and inclusion, in the workplace and in our community!
If you would like to become a member, have questions about this benefit, or would like a copy of our logo to include on your site (if you're a member), contact Jodi Vandenberg-Daves at jodi@glaxdiversitycouncil.com.