Story by Alicia Quiñones–
El Sol is a new student-run newspaper that covers politics related to Spanish speaking people and countries, education, art, sports, and entertainment at Viterbo University. In addition to helping Spanish language students at Viterbo use their language learning in meaningful ways, the newspaper also helps foster connections to La Crosse community. The Greater La Crosse Area Diversity Council interviewed Dr. Jesús Jambrina who has helped the students make the newspaper a reality and we would like to thank him for giving us his time. We would also like to congratulate the staff and students working on El Sol on the success of this wonderful newspaper!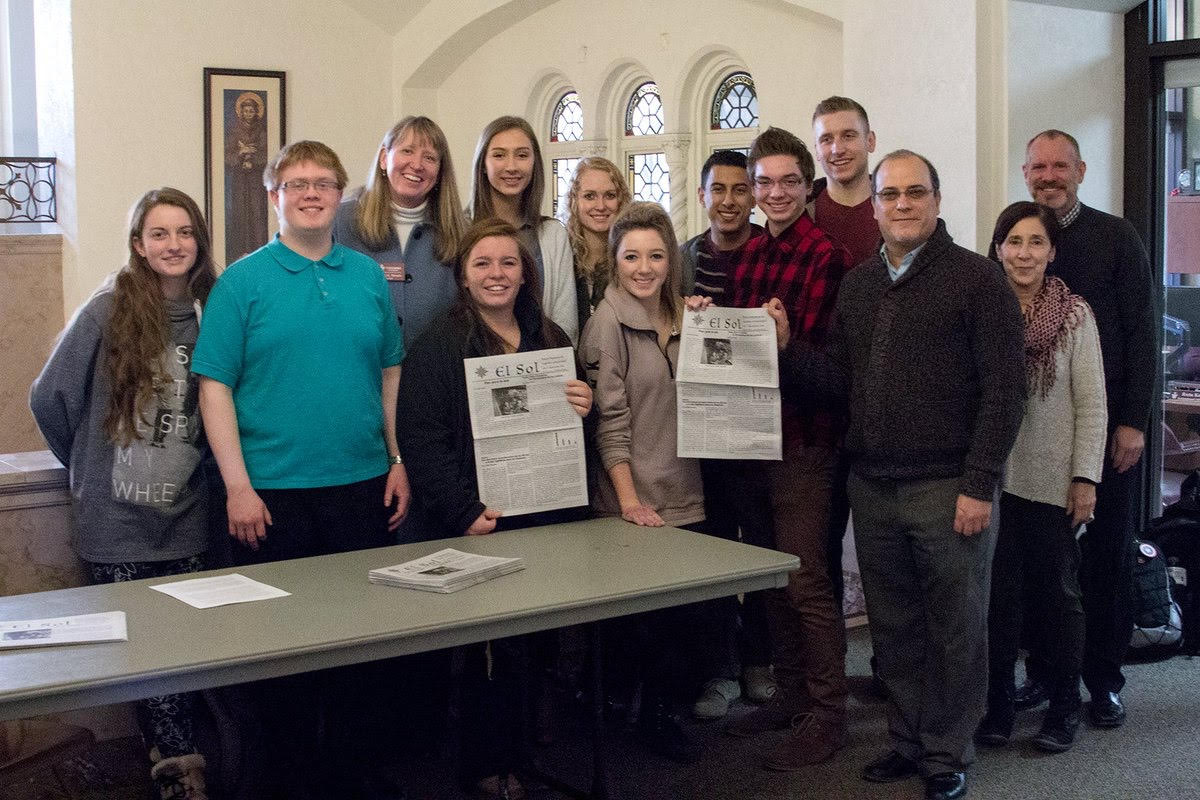 Why is El Sol important to have on the Viterbo campus and for the community?
"It is important on campus as a tool for teaching and learning in the classroom for faculty and also for both Spanish major and minors, the latter being one of the most popular minors at Viterbo. Writing along with speaking and reading is an important aspect of language learning, so with this newspaper students have the opportunity of practicing their writing.
It is also a vehicle for students to share their experiences with the Spanish speaking cultures, for example, when studying abroad. Around half of students traveling abroad on campus go to Latin America and Spain, and not only for courses, but for service trips, and family vacation, so the newspaper offers the opportunity to tell these stories to their classmates, but also to the Viterbo community."

Who do you hope will be served by El Sol?
"In our Department we have been trying to bridge our courses with the La Crosse community through several projects like collaborating with Centro Latino, Catholic Charities, and Lugar the Reunión, among other local and regional organizations. We organize a Hispanic Heritage Month reception every fall, and also program cultural events like performances and music concerts open to the public.
The Latino community in La Crosse is around 2,500, but if we count Southeast Minnesota and Northeast Iowa then we reach several thousand of Latino Spanish speakers plus the student population at Higher Education Institutions who are immersed in Spanish language and culture in one way or another.
Finally, this newspaper is part of our Department efforts on hospitality, which is one of the core values at Viterbo. Welcoming diverse languages and cultures is an educational tool to expand and value other experiences, which will hopefully enrich students experiences on campus."
What was the driving force in starting El Sol?
"The Department received a small grant to develop Hight Impact Practices (HIP) for first and second year students, so we decided to upgrade our Newsletter to an actual Newspaper and students loved the idea. This is a project that is mainly elaborated by them with some mentoring, but they are the one choosing and writing the articles. This year, the Department decided to integrate the project into a course and now the plan is to offer this course (SPAN 406) every semester so we can have a Fall and Spring Edition. In the future, we would like to have a Summer edition as well."
Is there a sponsor for El Sol?
"Spanish Club and also from a few advertisements sponsor the newspaper. If someone is willing to support this project, please, get in contact with me: jejambrina@viterbo.edu"
Additional Information about El Sol:
Twitter account: @elSolLC & Facebook page: El Sol LC.
"We want to serve as many people as we can by offering information about the Hispanic/ Latino community in tristate area. If you have something to say about this community or want to help, please contact us at elsol@viterbo.edu"
Save
Save
Story by Alicia Quiñones–
Thomas Harris is the Senior Student Service Coordinator for the Office of Multicultural Student Services at the University of Wisconsin – La Crosse and has been serving on the Council's Board of Directors since its establishment in 2007. The concept for the Council was the product of a conference workshop geared towards creating better community connections involving the universities, local businesses, and surro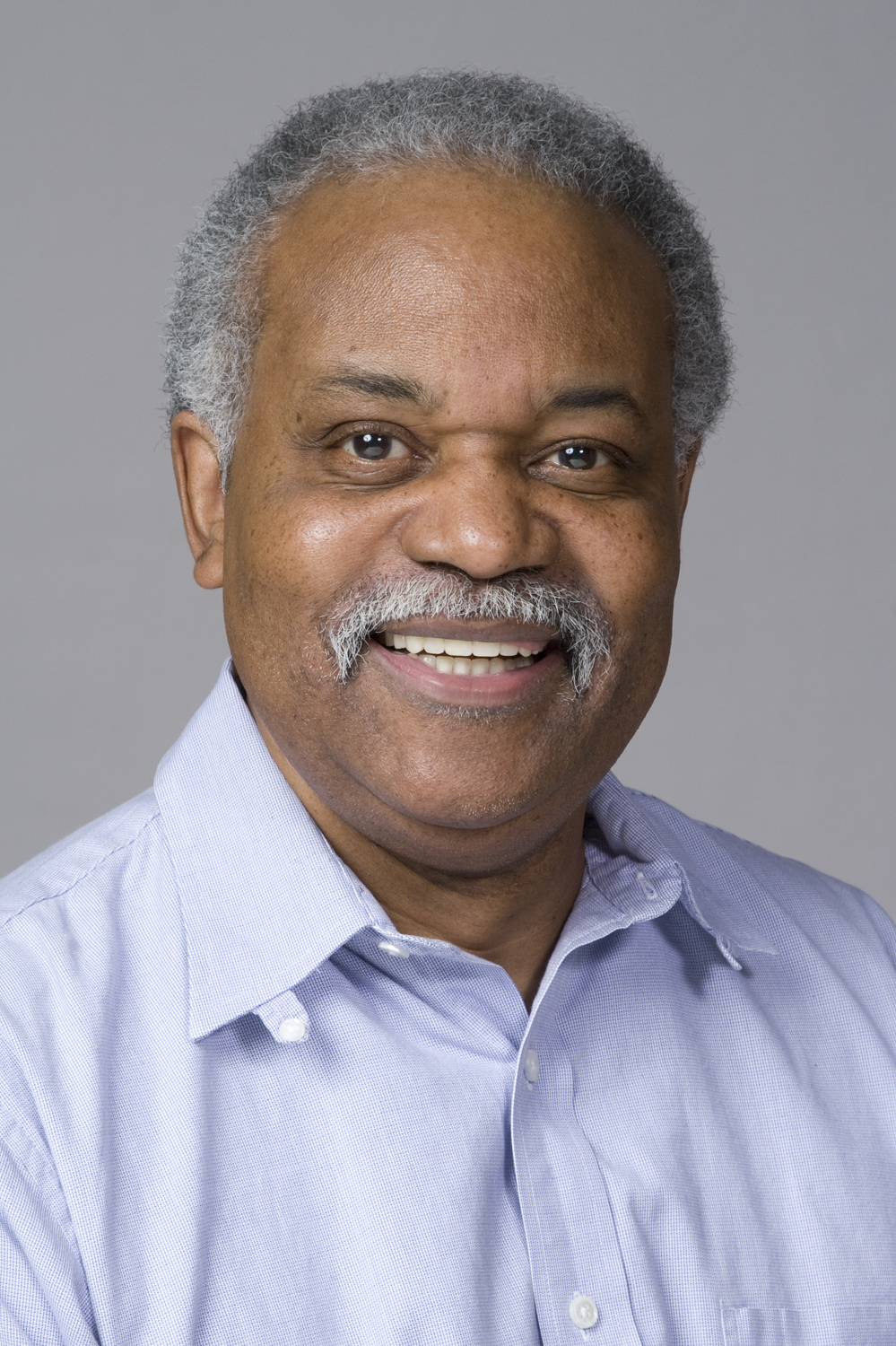 unding La Crosse areas. Thomas likens the vision for the Council to that of a tree designed to branch out into the community and provide resources in hopes that their assistance could facilitate more strategic approaches to enhance diversity and equity in and around La Crosse.
Thomas dedicates himself to furthering GLADC 's mission by working on the Council's visibility in the community, aiming to assist member organizations in providing integral spaces for sensitivity training. This involves taking a strong stand on pertinent social issues, helping to organize the Council, as well as gauge what members both current and future might need from the Council as both parties continue to grow.
The Council is becoming a centralized organization for diversity, inclusion, and equity resources in the La Crosse area, and Thomas is extremely grateful that it continues to create connections to education, local businesses, non-profits, faith- based institutions and political entities. Thomas believes the Council has not yet reached its capacity, and has great potential for further outreach in the community. More importantly, a good portion of the La Crosse community still hasn't joined the Diversity Council.
The Council's commitment to being action-oriented is one thing Thomas deeply appreciates about the work GLADC does, but he hopes these actions can take the work one step further in reaching more organizations and individuals with whom they would not normally connect. Thomas would love to see the Council promote more interaction between groups who have greater access to resources and those who do not have such an advantage. Thomas feels that with these enhanced connections, the Council could better assess the needs of its members and the Greater La Crosse area with the goal of a more diverse, inclusive, and forward-thinking community.
Thomas's service and leadership on the Council is especially appreciated because he is also involved in so many other professional and community service initiatives, including serving on the Board of Directors of the Privilege Institute, working on a La Crosse Juvenile Justice task force, and serving as a member of the La Crosse Medical Health Science Cultural Competency Committee, to name a few. Thomas has been a founding member of numerous diversity initiatives and has led many critical conversations in the area. He Thomas is a past recipient of the La Crosse YWCA's Men on a Mission, the La Crosse Area Dr. Martin Luther King, Jr. Award, UW-La Crosse awards including one for Outstanding Involvement in the Profession of Student Affairs, and another as a Distinguished Alumni.
Save
Save
Story by Sonia Garcia–
The Institute for Social Justice at the University of Wisconsin – La Crosse is hosting the second annual Social Justice Week. "More than One Struggle: Intersections and Activism" will run from April 3-7. All events throughout this week are free, and open to the public. The University of Wisconsin – La Crosse will host round table discussions, brown bag lunches, research presentations, panels, speakers, and performers that focus their work on intersectionality and activism.
Dr. Laurie Cooper Stoll, Director of the Institute for Social Justice, discusses the importance of Social Justice Week, which "provides an opportunity to center the importance of social-justice related work, raise awareness about a wide variety of social justice issues, and provide concrete ways to address them." She continues by speaking to the importance of community members attending these events: "It provides additional opportunities for those of us who are affiliated with the university and community members to come together and form important partnerships. We all need to find ways to work together to address social inequalities." There is an incredible amount of knowledge and expertise that will be shared throughout Social Justice Week. As members of the community, here are a few events that may be of interest to you:
Promoting Social Justice through Inclusive Leadership Development: A panel of UWL faculty will share their expertise on inclusive leadership development. Tuesday April 4, 4:00-5:30pm, Centennial Hall 2211
Community Connections Reception: Getting to know local businesses and non-profits that are engaged in social justice work. The Greater La Crosse Area Diversity Council will be represented! Tuesday April 4, 5:30-7:30p, UWL Centennial Hall 1300, Hall of Nations
"Inclusive Negligence": Now What? Action steps for a Campus and Community: A focused discussion for members of campus and the community on how to practically engage in inclusivity. Wednesday April 5, 12:00-1:30pm, UWL Student Union, Room 3310
"Killing the Black Imagination: Where Do We Go From Here?" Charlene Carruthers, Director of the Black Youth Project. Tuesday April 4, 7:30-9:00pm, Centennial Hall 1400
Reducing Bias and Promoting Diversity in Recruiting and Hiring: Panel with expertise from UWL and community members. Thursday April 6, 4:00-5:30pm, UWL Centennial Hall 1404.
For the complete program, visit the Social Justice Institute website.
There is an increasing number of Hmong women completing their degrees every year in the United States. For a Hmong woman, finding balance between career, community, culture, and family can be challenging. In this presentation, Maysee shares personal stories and reflections of how she has been challenged by social and cultural expectations, and how she has learned to overcome them. Maysee opens up about conflicts she's encountered both within and outside the Hmong community and explains how she has negotiated and navigated these situations while retaining her own dignity, as well as that of the Hmong community. She also presents the advantages and struggles of being one of still only a few Hmong individuals in academia.
Presented by: Maysee Yang Herr, Associate Professor of Education, UW-Stevens Point
This presentation is co-sponsored by the Wisconsin Humanities Council through its Shop Talk program.
Providing language access to people whose first language is not English is a growing community need. It's also a federal requirement under Title VI of the Civil Rights Act of 1964. Failing to provide quality interpreting services can drastically affect the outcome of care and services, as well as cause grave problems for the professionals who need to understand limited English proficient individuals. This presentation will offer tools and community resources to improve effectiveness for clients, customers, patients, and employees, with the aim of implementing better language access in La Crosse and surrounding areas. Such practice is a means of social justice as well as a concrete way to promote community empowerment, equity, and diversity in a variety of organizational settings.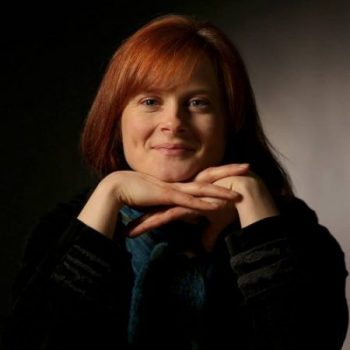 Presented by: Michelle Pinzl, Assistant Professor and Coordinator of the Community Interpreting Certificate at Viterbo University, and Certified Healthcare Interpreter.
Mark your calendars for our much-anticipated annual half-day conference, to be held this year on November 2. More details coming soon.