David J. Dennis, Sr. will present the following featured keynote presentation that will last 45 minutes, including the Q & A.
What does it mean to be an American?
This is not a question only for one individual American citizen. What it means to be an American requires a collective perspective. Our Founders placed E Pluribus Unum – out of many, one – [or, "out of many, one"?] on the nation's seal. The number of people who comprise the whole, as well as the differences among us, have grown dramatically in our 240 year history. Therefore, Civil Rights Activist David Dennis will ask us to reflect upon how we can still become an untied whole out of our great 21st century diversity.
This will be a free admission event open to the public and cosponsored by many community partners.
2018 Dr. Martin Luther King, Jr. Leadership Award Recipient –
Mr. Shaundel Spivey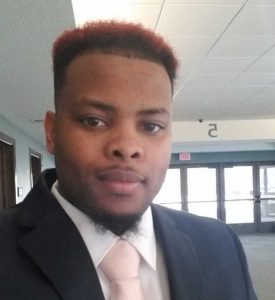 The 2019 Dr. Martin Luther King, Jr. Leadership Award Recipient is a young man who has had a profound impact on many people in the Greater La Crosse Community and beyond. The Dr. Martin Luther King, Jr. Leadership Award recipient is Mr. Shaundel Spivey, originally from Milwaukee, Wisconsin. As an undergraduate and graduate student at University of Wisconsin – La Crosse, Shaundel was not only committed to his education but also had a passion for creating social change for all students but especially those with marginalized identities. Shaundel was able to work across all groups and with faculty and staff to promote social justice. During his time at UWL he was known as a strong student leader and advisor in Black Student Unity, and was a founding member of Kings of NIA, an organization committed to the professional development of African American men. In summary, Shaundel served as a natural mentor providing an outstanding example of leadership and involvement for many students at UWL and youth in the La Crosse community.
Shaundel's commitment and passion for social justice also expanded to youth in the La Crosse community. His patience and willingness to bring out the best in young people are immeasurable. Shaundel worked tirelessly to provide a safe place and space for children to learn, grow and experience their culture. In his previous position as a Cultural Liaison for the La Crosse School District Shaundel created and coordinated the annual Black Youth Summit. This program provides middle and high school students a venue for Black and multi-racial youth to learn, understand, and experience African American history and culture while also providing a venue for their voices to be heard. The Black Youth Summit is in its third year and continues to be an event that Black youth in the community look forward to attending.
Working with Black and multi-racial youth inspired Shaundel to create an organization of Black community leaders called Black Leaders Acquiring Collective Knowledge (B.L.A.C.K.). In collaboration with the School District of La Crosse, B.L.A.C.K. raised over 70,000 dollars to sponsor a week-long trip for Black and multi-racial youth to travel to historically Black colleges universities, and visit cultural attractions in the Washington, D.C. area.
Other notable UWL and La Crosse community social justice experiences by Shaundel include;
Ghana Study Abroad Participant at UWL
Counselor and Senior Staff Leader for UWL's Academic Success Institute
Coordinator of UWL's Know Your Legal Rights Program
Sigma Tau Gamma Fraternity Member & Advisor at UWL
Conducted Culturally Responsive Approach Professional Trainings for School District of La Crosse Teachers & Administrators
City of La Crosse Human Rights Commission Member
Prodigy of Life Dance Ministry Founder
UWL's Commitment to Diversity Scholarship Award Recipient
The 7 Rivers Alliance's Rising Stars Under 40 Award Recipient
Martin Luther King, Jr. Holiday Community Celebration Planning Committee
Lynda Lowery Leadership Award Founder where the first high school recipient will be honored on January 21st 2019 at the MLK Holiday Celebration with a $500 scholarship presented by Associated Bank
Recently began a new position as the College Connections Manager at Western Technical College where he provides leadership and oversight for all admissions, registration, orientation, and K – 12 relations.
Shaundel is a person whose life has not been without difficulties. In 2014 Shaundel and several other students experienced an apartment fire that destroyed all of their belongings. In 2015 Shaundel experienced a life-threatening assault in Milwaukee and was injured during the attack. Through these events, Shaundel demonstrated a capacity for resilience, tenacity, and ability to move forward in a positive fashion. Shaundel has a special ability to ask the difficult questions, learn, teach, envision, take action, create, lead, collaborate, and coordinate to make this world a better place. It is for all of these reasons and more that this year's MLK Jr. Leadership Award Committee is proud to honor Shaundel Spivey with this prestigious award.
For interested individuals at UWL and throughout the La Crosse community, there will be two options to attend one of the planning meetings to learn about and discuss the process to attend the 20th Annual National White Privilege Conference in Cedar Rapids, Iowa scheduled for Thursday – Saturday, March 21st – 23rd 2019.  If organizations collaborate, the more going from an organization, the greater possibility for discounted rates.  Even if you and associates don't receive a meeting invite, please feel free to attend or send someone to one of two meetings indicated below.
Wednesday, December 12th 2019, 1 – 2pm in 2200 Centennial Hall located on the UW-La Crosse Campus
Thursday, December 13th 2019, 3 – 4pm in 3100 Centennial Hall located on the UW-La Crosse Campus
In addition, there are initial plans happening in the La Crosse Community to organize a community/regional book read using Waking Up White written by Debby Irving that will propel possibly hosting a White Privilege Symposium in La Crosse, most likely during the 2020 Fall Semester.  Also at these two meetings, there will be an update about these as well.
A Note from the Executive Director:
The transition into Executive Director has been very exciting!
Jodi Vandenberg-Daves, our previous Director, has been incredibly helpful, and accommodating through this process. I am honored to "take on the torch", as I take on these, her own words, and her commitment to the Diversity Council.
My goal as the New Executive Director is to bring knowledge, and motivate the people of La Crosse, and surrounding areas about strategies in becoming a welcoming community where inclusion, and diversity are important assets that are understood, so that it will allow the community at large to thrive in every aspect that is needed.
I have lived and developed my professional life in the Midwest of the United States, the East Coast, and the West Coast during the last twenty years. I have had the opportunity to learn about each region, its people, the economy, and their ways of life. I returned to La Crosse in June of 2014.
My passion is in serving others, creating unity, developing new projects and connections that have meaning, and value to our area businesses, local agencies, and governmental agencies.
I have worked with a broad range of individuals throughout my career. I am honored to bring an exciting work plan for the year ahead in the Greater La Crosse Area.
Thanks to all of you for your support to the Diversity Council!
We hope to see you at our 2018 Annual Conference on November 1st.
Yours sincerely,
Arlette Rodriguez-Miller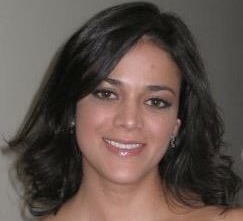 Join us to learn from expert speakers who will share best practices for addressing inequities in today's workplace. Define equity, diversity and inclusion and what it means when creating a company culture as your company prepares for successful strategic planning.
Agenda
7:30: Breakfast and Registration opens
8:00: Welcome- Board President- Ricardo Acevedo
8:05: Greetings- Executive Director- Arlette Rodriguez-Miller
8:10: Open Conference-Special Guest Speaker- Carolyn Colleen, Program Director of  Cancer Center at Gundersen, La Crosse, and local author of FIERCE.
8:30 – 10:30: Sarika H. Bhakta, CDE, President of Nikeya Diversity Consulting LLC
Meet Diversity's Friends: Equity, Inclusion & Engagement – A Collaborative Journey for Strategic Impactful Change
10: 30: Break
10:45: Guided Conversations – Inclusive Culture and Practices
Panelists:
Fred Williams, Owner, Press Break.
Sarika Bhakta, CDE, President of Nikeya Diversity Consulting LLC
Alesha Schandelmeier, Executive Director, The Center LGBTQ
Chongcher Lee, Owner Hmongs Golden Egg Rolls
Michelle Pinzl, Department of English and World Languages-Viterbo
12:00: Lunch
12:30: Thomas Harris- Networking/Q&A.
1:00: Dr. Jodi Vandenberg-Daves, Women's, Gender, and Sexuality Studies at UW La Crosse.
Understanding and Addressing Gender Inequities in Today's Workplace
2:00: Special Guest Speaker- Melissa Murray, SURJ.
2:15: Shane Gesler- Diversity Council upcoming President.
2:30: Conference Ends
Our Speakers
Sarika H. Bhakta, CDE
Inspiring diverse authentic leaders to deliver empowered results.
President
Nikeya Diversity Consulting LLC
319-651-6447
sbhakta@nikeyadiversity.com
www.nikeyadiversity.com
Equity + Diversity + Inclusion + Engagement = Empowered Results™
A Certified Diversity Executive, visionary leader and entrepreneur, Bhakta was born in Gujarat, India and raised in the American Midwest. Adjusting to the American culture was extremely challenging for Bhakta inspiring her life's mission of helping people identify their authentic self to be successful change agents and leaders in today's ever-changing global economy. She has over 20 years of experience empowering diverse talent and population groups to maximize their leadership potential while increasing their cultural competency and global perspective.
Prior to launching her consulting firm, Bhakta worked in both the public and private sectors across the US, with several companies who had significant international presence. She applied her expertise in leadership management, strategic planning, talent attraction/management, resource acquisition, program design/delivery, community/economic development and parking management.
She is a sought-after consultant, speaker, trainer and community engager due to her high energy, interactive and inspiring style. In each presentation she brings the diversity pendulum back into balance in a positive, refreshing and authentic perspective. Bhakta transforms organizational cultures enterprise-wide by utilizing Equity, Diversity, Inclusion & Engagement business solutions driving innovation and sustainable outcomes.
Bhakta is also a co-investigator/research collaborator for a national study assessing women's leadership progression in the workplace while conducting a deeper exploration on challenges and opportunities impacting Asian Pacific Islander women's leadership trajectory. She is also co-authoring an anthology book on women's empowerment to be published in 2019. Bhakta is a proud recipient of Corridor Business Journal's "Forty Under 40" award.
Presentation
Meet Diversity's Friends: Equity, Inclusion & Engagement – A Collaborative Journey for Strategic Impactful Change
Due to globalization, technology and demographic trends, ensuring a welcoming, vibrant and safe workplace culture is paramount. A growing body of research sheds light on the business case for leveraging diversity to gain competitive advantage and high ROI. However, diversity initiatives alone will NOT create sustainable results. The magic happens when diversity, along with equity, inclusion and engagement initiatives are holistically integrated as part of a business's overall strategic plan to impact workplace culture driving innovative results.
EDI&E journey is challenging, but necessary in today's ever-changing environment. Assessing and developing your talent's cultural competency is a key skill that will help bridge the gap to creating impactful change. Effective cultural competency is paramount in today's global workforce and marketplace as it is the foundation to connecting, influencing and engaging diverse internal/external stakeholders.
The interactive and engaging session will set the stage for ultimate call to action. Attendees will be able to assess where one's workplace is on their EDI&E journey and identify some potential key next steps one can advocate for and/or implement to continue progressing forward.
Session Objectives
Define and provide an overview of Equity, Diversity, Inclusion and Engagement (EDI&E) concepts
Find solutions to addressing some EDI&E journey challenges: lack of leadership support, "Frozen Middle", poor metrics, etc.
Introduce the concept of cultural competency
Identify best practices to become culturally competent when interacting with cultural differences
---
Dr. Jodi Vandenberg-Daves
Chair of the Department of Women's, Gender, and Sexuality Studies at UW La Crosse
jvandenberg-daves@uwlax.edu
Dr. Jodi Vandenberg-Daves is the Chair of the Department of Women's, Gender, and Sexuality Studies at the University of Wisconsin-La Crosse, where she teaches women's history and women's leadership.  She is the former Executive Director of the Greater La Crosse Area Diversity Council (2015-2018) and the author of Modern Motherhood:  An American History.  Her community roles have included serving as Project Director for three federally funded Teaching American History Grants (2001-2009), Wisconsin Humanities Council "Shop Talk" Working Lives Project Community Lecturer (2015-Present), member of the steering committee for the WISE (workforce development) project for the 7 Rivers Regional Alliance (2017), instructor for the Small Business Development Center, and member of UWL's Community Engagement Council (2018-Present.)
Presentation
Understanding and Addressing Gender Inequities in Today's Workplace
This presentation will provide an overview of leadership gaps and other gender inequities in the workplace, as well as strategies to address those challenges. Participants will learn about solutions for creating inclusive and gender equitable workplaces, especially in the areas of developing leadership pipelines, creating policies and culture shifts to promote gender fairness, and taking an informed approach to addressing the intersections of gender and other identities, such as race and sexual orientation.
---
All employees of GLADC Member Organizations receive a discounted registration fee of $65.00 for this half-day conference. Non-member registration fee is $90. Students at area colleges can register for a special rate of $20.00. Registration fee includes lunch. Registration closes on Monday October 29 at 4:30pm.
If you require accommodations (e.g. communication access, alternate formats, dietary needs) to participate fully in this event, please contact Melissa Schultz: Melissa@AOPS7R.com.
For questions about the conference, contact GLADC Executive Director, Arlette Rodriguez-Miller: Arlette@glaxdiversitycouncil.com.
This year, from September 15th to October 15th, we observe the National Hispanic Heritage Month.  For generations, Hispanic Americans have played a pivotal role in our country's strength and prosperity. We honor all American citizens of Hispanic descent and celebrate their rich and vibrant traditions of family, hard work, faith, and patriotism. We are especially grateful for the 1.2 million Hispanic-American men and women who have answered the call to serve in our Armed Forces, demonstrating remarkable loyalty, bravery, and dedication to duty.
After three years as Executive Director of the Diversity Council, Jodi Vandenberg-Daves is stepping down and we are welcoming a new Director, Arlette Rodriguez-Miller.  Jodi's decision was difficult but necessary as her responsibilities at UW-La Crosse have increased. The Board of Directors has accepted her resignation with deep gratitude for her leadership, vision and deep commitment to equity, inclusion, and diversity.  Jodi's considerable talents, her positivity and tremendous work ethic have been instrumental in developing new relationships and initiatives that support these goals.
In these short and full three years, Council memberships have grown, our Board of Directors better reflects the diversity in our community, the flow of information and involvements from the Council has increased dramatically, and the Council's education programming is consistently high quality and accessible.  A wonderful cross-section of employers and community members are part of the Council's activities because of Jodi's warmth, energy, commitment, and skills. As we enthusiastically welcome our new Director, Arlette Rodriguez-Miller, we acknowledge that Jodi's tenure provides a solid foundation for our continued work together.  We are grateful for Jodi and her work with the Council.
We say welcome Arlette Rodriquez-Miller as GLADC Executive Director
The Council is excited to announce that our new director is Arlette Rodriguez-Miller, who comes to the role with many years of relevant experience, and who will take the Council to new and exciting places.
Arlette holds the position of Diversity Advocate at New Horizons in La Crosse, having begun her career as a Hispanic Community Liaison dealing in public relations.  She has worked with broad range of individuals, and enjoys organizational development, particularly focusing on social justice, activism, human rights, communication, marketing, community education and training. Arlette has over 15 years of experience in family therapy, community development, teaching, marketing, communications, and English/Spanish interpretation. Trained and skilled in non-profit as well as private administration and supervision on intervention in social justice, change in times of global crisis, and immediate response."
The board and outgoing director are so pleased to welcome Arlette to the Council, and we know you'll enjoy working with her going forward.
We look forward to seeing you and members of your team at our upcoming conference, November 1. In the meantime, please stay in touch.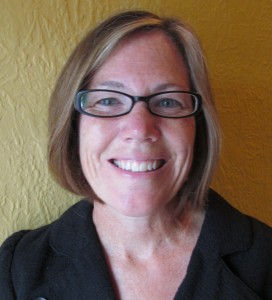 Message from Jodi Vandenberg-Daves/Hiring Details from GLADC Board of Directors
This summer I will complete three years in my role as Executive Director of the Diversity Council. It has been such a privilege to do this work! Because of increased responsibilities at UW-La Crosse, I will be stepping down at the end of August. I am pleased to be leaving the Council in a strong position, as we continue to grow from our beginnings in 2007.
I am proud of what we have accomplished together in my time as director, including not only our high quality programs (with increased attendance over time) but also our service to the community in producing an updated Multicultural Resource Guide, developing a Community Calendar and a Speakers Bureau, and contributing to multiple community conversations and initiatives. It is exciting to see how the Council's membership has grown in the last three years. Increasing support in the form of new organizational members and higher levels of membership will make it possible for the Council to hire a director who expand our work!
The new director will be fortunate to work with a talented and passionately committed board of directors, whose energy and ideas drive our mission forward. I appreciate all they have taught me in my time working with them, and I know our connections will continue.
The Council is currently searching for a new director to replace me at the end of the summer. Who in your networks might be interested in applying? GLADC President-elect Shane Gesler is chairing the search committee. Here is the job posting with details about how to apply.
Join us for a lunchtime hour of learning with a presentation by Kathie Knoble-Iverson, Executive Director of Independent Living Resources, an employer with 91% of its staff with a disability. Ms. Knoble-Iverson will discuss myths and incorrect information that companies may have about disability accommodations and will provide up-to-date information on how employers can create accessible and supportive environments for people with any disability.
At a moment when many organizations are re-examining their policies and practices around sexual harassment, this presentation will provide up-to-date information on best practices to address sexual harassment in the workplace, what to avoid, and even better, how we can move beyond response and toward prevention.
Join GLADC for a Lunch and Learn presentation that explores the role of company policy, training, structure, and culture as they relate to sexual harassment. Our presenter, Dr. Terry Glenn Lilley of the Women's, Gender, and Sexuality Studies Dept. of UWL, will be joined by several students working on sexual harassment prevention.
Terry Glenn Lilley is a sociologist and Assistant Professor in the department of Women's, Gender, and Sexuality Studies at the University of Wisconsin-La Crosse. His research and teaching focuses on social justice issues with a specific emphasis on gendered violence. Dr. Lilley is a subject matter expert and consultant for the U.S. Department of Justice's Office of Victims of Crime's Training and Technical Assistance Center on issues of healthy relationships, sexual harassment, bullying, and prevention issues. He is currently teaching "Gendered Violence Prevention," focusing on sexual harassment in the workplace, a course in which students are engaged in a semester-long project to develop, deliver, and evaluate a prevention program of their own design.