On November 14 we held the Greater La Crosse Area Diversity Council 9th Annual conference. The goal of the conference was to expand and strengthen inclusive communities and workplaces through promoting diversity and equity.
"Going Back to Go Forward"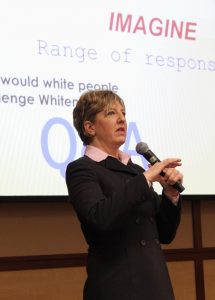 The keynote speaker, Dr. Jacqueline Battalora, began her speech with a quick run-down of America's history with racial division and the upbringing of terminology such as "the white folk". She explained the history by starting with the British indentured servants, and then explained the beginning of slavery in America from the colonial time anti-miscegenation laws. These laws stated that interracial couples were not allowed, thus building the forefront of racial divide that we know today. Her speech not only went through what happened in the past, but she delved into what we can do to promote change and diminish the divide. Battalora engaged the audience through her history lesson from the perspective we were never taught in school, and her explanation of personal struggle involving social problems surrounding race. She closed her inspirational speech by explaining that in order to grow from racial division we have to start by changing our policies and realizing that taking action is about both humility and silence.
[one_third padding="0 2px 0 2px"]
[/one_third][one_third padding="0 2px 0 2px"]
[/one_third][one_third_last padding="0 2px 0 2px"]
[/one_third_last]
"We have the knowledge and the capacity; we just have to act on it."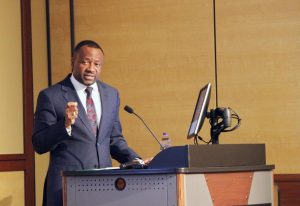 Another speaker, Wale Elegbede shared his story on his involvement with the community. During a time of division after a hate crime was committed in the Lacrosse area, Elegbede took the step forward to combat the crime with unity and education of racism. His personal experience is what drives him to inspire unity in others. The speech he gave ended with one truly inspiring quote: "we have the knowledge and the capacity; we just have to act on it."
La Crosse Community Leaders in Action
Amongst the many local businesses and organizations attending the conference, we want to give a special thank you for their commitment to equity and inclusion efforts. Michael Sallaway, Jacqueline Battalora, Adrian Lipscombe, Steve O'Malley, Jane Klekamp, Jill Breidel, Shane Gesler, Mao Kong, Mary Anna Thornton, Thomas Harris, Kayden Carpentier, Mark White, Arlette Rodriguez-Miller, Andrea Hansen, Danya Day. These community leaders represent local organizations as Ho-Chunk Nation, Uptowne Cafe, La Crosse County Administration, Gundersen Health System, Manpower, Diversified Consulting Cooperative, UW-L, and the Greater La Crosse Area Diversity Council.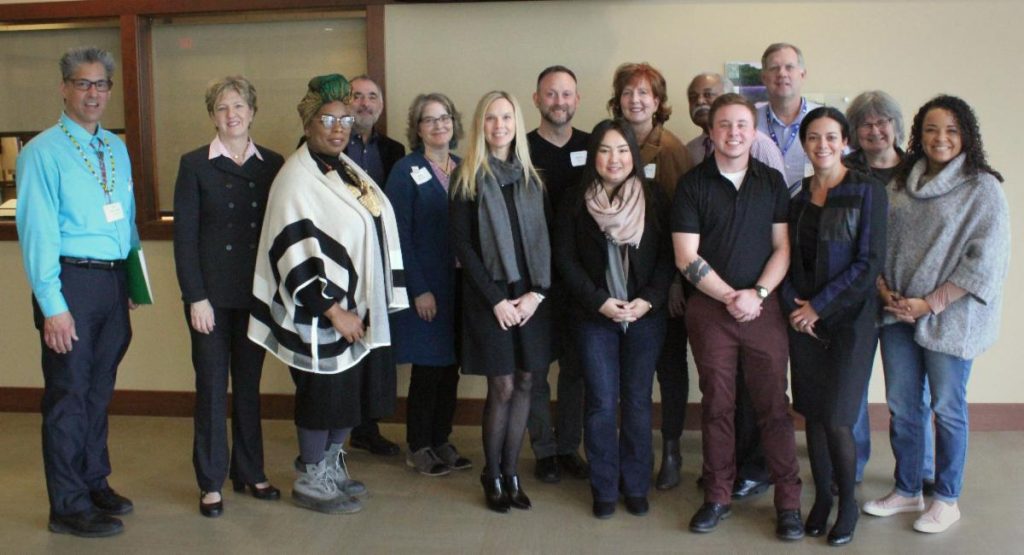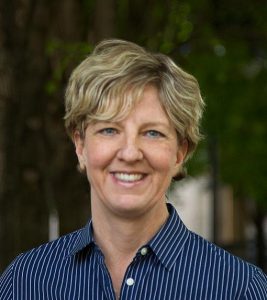 Join us Thursday, November 14, 2019 at Western Technical College's Lunda Center for the Greater La Crosse Area Diversity Council's 9th Annual Conference: "Finding Knowledge For Growing and Strengthening Inclusive Communities and Workplaces."
Keynote speaker and nationally recognized Dr. Jacqueline Battalora's research explores when, where, how, and why the human category "white" was first asserted in law. The intersection of class and gender are revealed as integral to the invention of human separation that by the 20th century is reasoned to be "race." The legal history exposes race as a construct and reveals a mindset that is foundational to the United States shaping every institution, workplace, and community. Understanding it is essential for anyone engaging in antiracism, anti-bias work today whether that effort is on an individual or organizational basis.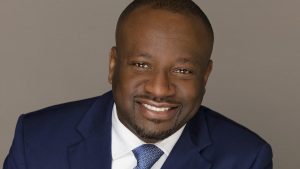 Guest Speaker, Wale Elegbede, a leader in strategy execution, cancer, community's interfaith network. Wale Elegbede has had a successful career in numerous industries from consulting, information technology and systems, lumber, retail, e-commerce, manufacturing, and healthcare with a novel cancer treatment that has been the highlight and most fulfilling part of his career to date.
Diversity Council 9th Annual Conference Program
7:30 a.m. Breakfast and Registration
8:00 a.m. Opening/Welcome, Arlette Rodriguez-Miller, GLADC Executive Director
8:10 a.m. Guest Speaker, Wale Elegbede
8:30 a.m. Keynote Speaker: Dr. Jacqueline Battalora presents "Going Back To Go Forward"
10:30 a.m. Meet and Greet Book Signing with Dr. Jacqueline Battalora
10:45 a.m. Inclusive Culture and Practices Panel – Local Business owners, managers, and directors
12:00 p.m. Lunch
12:30 p.m. Exploring Healthy Masculinity through Trans Identity with Kayden Carpentier, Campus Climate Trainer, Department of Campus Climate, UW-Platteville
1:30 p.m. GLADC Speakers Bureau & Member Benefits Mary Anna Thornton, GLADC President Elect and Arlette Rodriguez-Miller, GLADC Executive Director
2:00 p.m. Next Steps and Evaluation, Shane Gesler, GLADC President
2:15 p.m. Adjourn
We look forward to having you join us for this very important conference. Please register today!
Date And Time:
Tue, September 10, 2019
7:30 AM – 11:30 AM CDT
Location:
Celebrations on the River
2100 Dawson Avenue #400
La Crosse, WI 54603
Workforce Connections, Inc. welcomes Keynote Speaker – Scott Zimmer to speak about the ever changing workforce and how to get generations to successfully connect in the workplace. Leading up to the main speaker the 4th Annual Breakfast Forum will have a panel discussion made up of industry prof
Keynote Speaker & Consultant
A proud Xer, Scott is one of BridgeWorks' speakers and generational experts. He crafts presentations to clearly illustrate the stress points between generations, and he seeks to provide straightforward solutions to help relieve tension and encourage better understanding and collaboration across generational divides.  A child of the 80s and 90s, Scott has insider knowledge into what makes his generation tick. Along with the other Xers at BridgeWorks, Scott's love of nostalgia, including Atari and He-Man, knows no bounds. He's put his knowledge of pop culture and expertise on generational theory to good use by developing BridgeWorks' generational trivia show. When he's not on the road, Scott is the office jokester who brings contagious optimism and hilarious childhood stories to BW HQ. Scott grew up on a dairy farm in central Minnesota where he mastered the art of milking cows. He graduated from St. John's University in 2000 with a BA in communications. When he's not researching or presenting, he enjoys his other role as a self-proclaimed movie-buff and always knows the latest happenings in the Twin Cities.
With 15 years of public speaking experience, Scott has developed a uniquely personable style and uses insight, humor, and data to foster an environment where every generation feels valued and understood.
Ho-Chunk Nation member, a nationally-trained Seeking Educational Equity and Diversity (SEED) facilitator, and owner of Key Change Consulting, LCC; a firm committed to providing high-quality social justice and diversity-oriented professional development. He has presented at both national- and state-level conferences, regional diversity and inclusion workshops, and as a keynote speaker at several universities.
Please join us for our third event of the year! This Lunch and Learn session presented by Dr. Marcus Lewis will help business, industry, government, and non-profits promote inclusive excellence in their workplaces. We will explore specific ways to craft or reimagine your organization's diversity statement, reevaluate your organizational image to attract diverse clients, provide strategies on how to transform difficult conversations into productive dialogue, and discuss methods to implement an organizational culture committed to the affirmation of all employees, customers, and clients.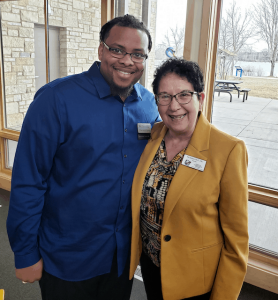 Our first event this year, "Creating a Culture of Inclusion in the Workplace," was a valuable networking and educational opportunity for our members, community leaders, and students in the La Crosse area. Dr. Patricia Markus and Shaundel Spivey gave a valuable and dynamic presentation on strategies to create a more welcoming and inclusive workplace, which sparked further conversations about our shared vision for an inclusive community where individuals feel welcome, have access to opportunities, and feel a sense of belonging.
La Crosse area companies and organizations also took part in a related forum held at Altra Federal Credit Union's headquarters' in Onalaska.
Is your organization or company working to create an inclusive workplace? Stay tuned! GLADC is planning three more events this year.
Embracing a Diverse Perspective
Dr. Markos, Director of the Institute for Professional Studies in Education at UW-La Crosse currently manages nine different graduate programs including Educational Leadership, and incorporates culturally responsive teaching strategies into each program. And Shaundel Spivey, College Connections Manager at Western Technical College, is the co-founder and president at Black Leaders Acquiring Collective Knowledge (BLACK).
Their engaging presentation and forum was based on their expertise and experiences, and kept attendees interested. Their involvement in helping to foster a more equitable and collective community was an inspiration to all of the participants. The audience truly embraced the topic of Creating a Culture of Inclusion in the Workplace. A few of their comments when brainstorming about next steps, were:
"Establishing a culture of inclusion is a must-do in every successful business."
"Education is key."
"We want to practice and embrace a diverse perspective."
Local companies have great strategy ideas. Like, *Innovation Board.* Would like to know more? Inquire with the Greater La Crosse Area Diversity Council (at no charge) on how to create one for your business. GLADC will be happy to connect you with an incredible diversity team that is implementing this tool in their inclusivity planning.
Thank you to our new member WisCorps Inc. for accommodating a high number of participants at Myrick Park Center. And thank you to Altra Federal Credit Union for co-hosting our Forum Sessions this June.
Dear friends,
The last year at YWCA La Crosse has been a time of excitement, challenge, and growth. For those things, I am truly thankful. It is with a heavy heart that today, I am writing to let you know my family will be relocating to Kansas City. My husband was offered a wonderful employment opportunity, one that will allow our children to grow up around grandparents, aunts, uncles, and cousins, and for that I am grateful. While this is a fantastic opportunity for my family, it is incredibly difficult to leave YWCA La Crosse and the wonderful work we have done and will do together.
I am so excited about the direction of YWCA La Crosse. The board of directors and committees are strong and the staff are outstanding. They are a cohesive team committed and dedicated to the work they do and provide services to this community that are unmatched. Even though I will be a couple states away, I will always support the work of YWCA La Crosse and continue to work with YWCA USA to push forward our mission to eliminate racism and empower women. My last day in the office will be May 22.
Thank you does not seem to be enough. But, thank you. Thank you for giving me the opportunity to lead YWCA La Crosse. It has truly been my privilege.
Sincerely,
Kelley Waddell
Executive Director
YWCA La Crosse
If you are interested or know someone you may be interested in our Executive Director position, visit ywcalax.org to learn more.
Join us for a lunchtime hour of learning with Patricia Markos, Professional Studies Director-UWL, and Shaundel Spivey, Connections Manager-WTC. Hiring and maintaining a diverse workforce that will positively impact performance, team dynamics, and services provided to customers. What's key to foster a culture of inclusion in your organization.
The Greater La Crosse Area Diversity Council has elected a new President, Shane Gesler. As a Client Relations Leader-Recruiter for Manpower, Shane has helped hundreds of people from the area find employment. Watch coverage of this story, here.
On Jan. 21, Gov. Tony Evers presented Patty Loew, a UW-La Crosse Alumna, with Wisconsin's 2019 MLK Heritage Award during a statewide broadcast ceremony honoring Dr. Martin Luther King, Jr. at the State Capitol.
Joanne Bland, participant in the "Bloody Sunday" and Selma to Montgomery marches in 1965 and co-founder/ former Director of the National Voting Rights Museum will be speaking on campus next Tuesday, February 5, 2019, at 6pm in 1400 Centennial.