Register now for the GLADC's 2022 Annual Conference, sponsored by Great Rivers United Way!
Join us Thursday, October 6th from 7:30 AM to 3:00 PM in person at the Lunda Center at Western Technical College or online. We'll be collaborating with local organizations, local and national speakers, and educators to build an understanding of different DEI practices and the connection (intersectionality) among them.
Creating and Building a Workforce: FELI (From Experience Learning to Implementation) to design a culture of inclusion in the Coulee Region – (Pre)Forming within the organization. A learning opportunity to move us towards needed Diversity, Equity and Inclusion practices in our workplaces, individually, and in our communities.
Welcoming Speaker: Thomas Harris
Thomas has served in various roles in his time in La Crosse, from graduate student, advisor, mentor, activist, friend, confidant, community member, hall and assistant director, among many other roles.
Keynote: Unconscious Bias – Knowing What You Don't Know
Unconscious Bias is a learned stereotype that is automatic, unintentional, deeply ingrained, universal, and able to influence behavior. Unconscious bias seeps into decisions that affect recruitment, retention, hiring, access to healthcare, housing, education, criminal justice, providing services, interpersonal interactions, and outcomes in ways that can disadvantage both individuals and groups of people. We all have some form of unconscious bias, and the key is to recognize that we have it and employ techniques to mitigate it.
In this session you will:
Learn to assess and measure your unconscious bias
Be able to define unconscious bias
Learn the history of unconscious bias in America
Learn how subconsciously, decisions are being made in your mind
Learn how unconscious bias affects everyday life
Finally, learn ways to mitigate your bias
There will also be opportunities for conversation and reflection during the training.
Keynote Speaker: Judge Derek Mosley
In 2002, Mr. Mosley was appointed Municipal Court Judge in Milwaukee.  At the time of his appointment, he was the youngest African-American to be appointed judge in the State of Wisconsin. In August 2004, Judge Mosley was appointed Chief Judge of the Milwaukee Municipal Court.
Judge Mosley sits on the Board of Directors of several organizations including the Urban Ecology Center, the YMCA of Metropolitan Milwaukee, Safe & Sound, Divine Savior Holy Angels High School, the United Way Diversity Leadership Committee, and Transcenter for Youth. He has been a lecturer at both Marquette University Law School as well as the University of Wisconsin-Milwaukee. He sits on the Supreme Court of Wisconsin's Judicial Education Committee. He received the Leaders in the Law Award from the Wisconsin Law Journal. He was inducted into the Milwaukee Community Journal's Academy of Legends, named one of the Philanthropic 5 by the United Way, recipient of the Dean Howard B. Eisenberg Public Service Award from Marquette University Law School, voted "Jurist of the Year" by the Justinian Society of Lawyers, Professional of the Year by ONEMKE & The United Way, named Law Enforcement Official of the Year by Safe & Sound, received the William C. Frye Civic Engagement Award from the Greater Milwaukee Foundation, was named "Milwaukeean of the Year" and "Milwaukee's Most Trusted Public Official" by the Shepherd Express, and was inducted into the Milwaukee Business Journal's 40 Under 40 Hall of Fame. Judge Mosley routinely speaks both nationally and internationally about Unconscious Bias.
Guest Speaker: Lisa David Olson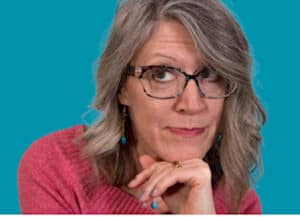 Lisa David Olson is a humorist speaker, author, podcaster and performer who shares how humor saved her life. Her interactive style and 'improv for real life' message demonstrates how humor is healthy and is a cohesive human connector. If you meet her, be sure to ask about her project in bravery!
Lisa is the author of "Laughs On Wry," a memoir made up of short stories and capped off with thoughts to ponder. She has also authored a creativity journal, titled "What Ifs and Why Nots" and has a podcast called "Stranger Connections: Celebrating Weird Life Stories and Quirky Careers (and pranks)." What's more, Lisa has produced a comedy album of actual telemarketer calls called "Phun on the Phone", available on iTunes. She's presented two TEDx talks, released in 2021.
Whether it's a keynote presentation, workshop or breakout session, her passion is contagious! Lisa doesn't just make you laugh, she relaxes your left brain, allowing creativity to flow. When you're happy, some walls come down, and your true-self can shine brighter with her encouragement."
Our Panel: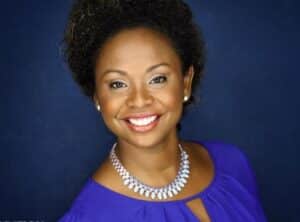 "Workplace policy and protocols: Hiring and keeping a diverse workforce, creating and building inclusive cultures within organizations"
Moderator: Carolyn Colleen Bostrack
PhD Candidate. Author, International Speaker, Business Strategist, Fierce Network and Action Midwest Founder.
Panelists: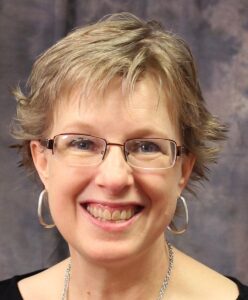 Deb Scoville, FSPA Human Resource and Support Services Director
My human resource positions have ranged from specialist positions such as training coordinator and employment representative to a generalist responsible for all aspects of HR. I have experience in long-term care and both for-profit and nonprofit organizations. My education includes a Bachelor of Science in Business Administration from the University of Wisconsin-Eau Claire. For the past 17 years, I've worked for the Franciscan Sisters of Perpetual Adoration as an HR Director. My current  responsibilities include hiring, compensation analysis and administration, benefits negotiation and administration, safety, worker's compensation, policy development and implementation, training and development, employee relations and performance management and any other duty as assigned. I am also a member of the FSPA Anti-Racism Team.
Raji Vela, Creative Lead Video Production at Organic Valley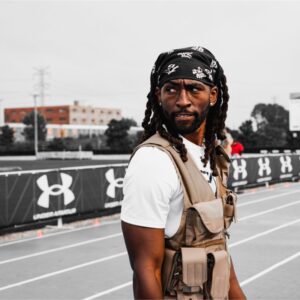 Commercial DP | DEI Advocate | Creative Strategist |
I work closely with the content & creative teams to bring to life engaging videos, still images, and mixed media content that fulfills the cooperative's strategic marketing goals across YouTube, Facebook, Instagram, TikTok, Pinterest, owned websites, and e-commerce, commercial ads, and other publishing channels. Raji Vela is an Experienced Director Of Photography and multidisciplinary content creator.
He demonstrates a history of working in industries such as Sporting Goods, Organic Agricultural, Black Maternal Health, Music and more.
"As an overall multidisciplinary creative, I cultivate and recapture the essence of culture, truth and emotions through the art of story telling."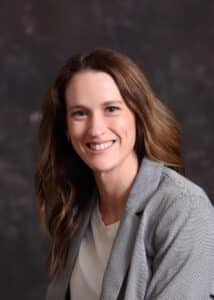 Ashley Nowak, District Equity Coordinator, School District of Onalaska
Ashley has worked in education and equity for 12+ years. After advising at a project-based school and teaching high school social studies, she began her journey as a social equity coordinator. She has led presentations, professional development, book studies, and more for school districts and businesses.
Following graduation from the University of Minnesota with a degree in Sociology, Ashley obtained her Masters degree in Education. She continues on her own quest to continually learn and grow by attending countless diversity and inclusion workshops across the nation. Ashley has also obtained a certificate in Inclusive Classroom Practices and concluded Title IX training through the Wisconsin Association of School Boards.
Beyond her work, Ashley enjoys spending time with her family including her partner and two young children. You can find her walking, hiking, or running in her free time. She also loves to read, especially historical fiction and memoirs.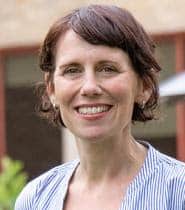 Tonya Wagner, Dean: College of Business, Leadership, Ethics, and Education, Viterbo University
As dean of the College of Business, Leadership, and Ethics for Viterbo University, Wagner oversees the university's undergraduate and graduate business programs, the Master of Arts in Servant Leadership program, the Center for Professional Development, and the D.B. Reinhart Center for Ethics in Leadership.
Wagner earned a Bachelor of Arts degree in international studies, comparative religion from the University of Washington, a Master of Arts degree in theological studies from McCormick Theological Seminary, and a Doctor of Education degree in career and technical education from the University of Wisconsin-Stout.
"I am passionate about building equitable opportunities for all students to develop as leaders in their work, life, and community," Wagner said. "I was drawn to Viterbo's excellent reputation, values, and leadership and I see so much opportunity for the region."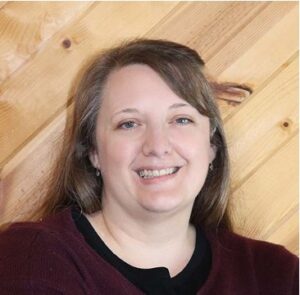 Courtney Messer (she/her), Human Resources Director, Couleecap, Inc.
Courtney operates as the Human Resources Director for Couleecap, Inc. with 15 years of HR experience in the non-profit and public sectors. Courtney is a leader focused on employee relations, talent acquisition, and innovative solutions that help harness the full power of a company's most valuable asset, the employees. Courtney is dedicated to creating an inclusive, robust company culture that empowers and motivates employees to realize their full potential and bring their best to the job.